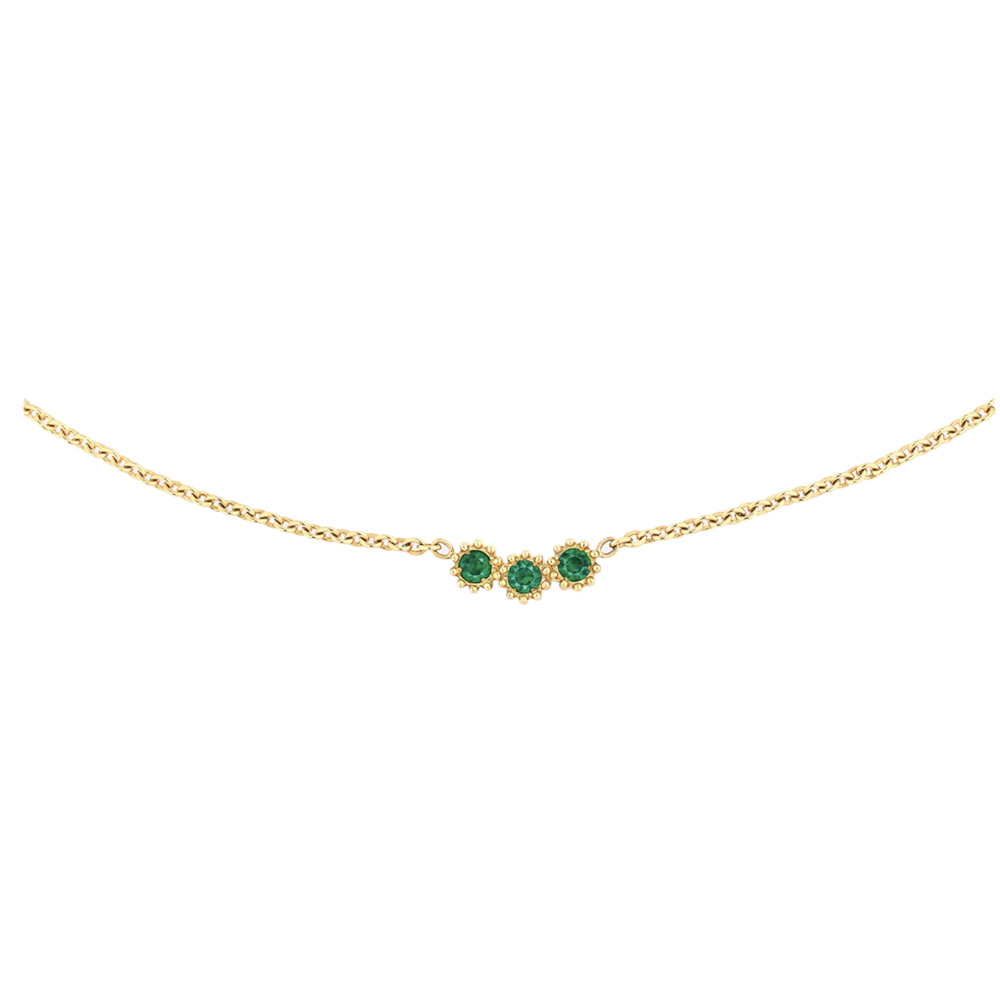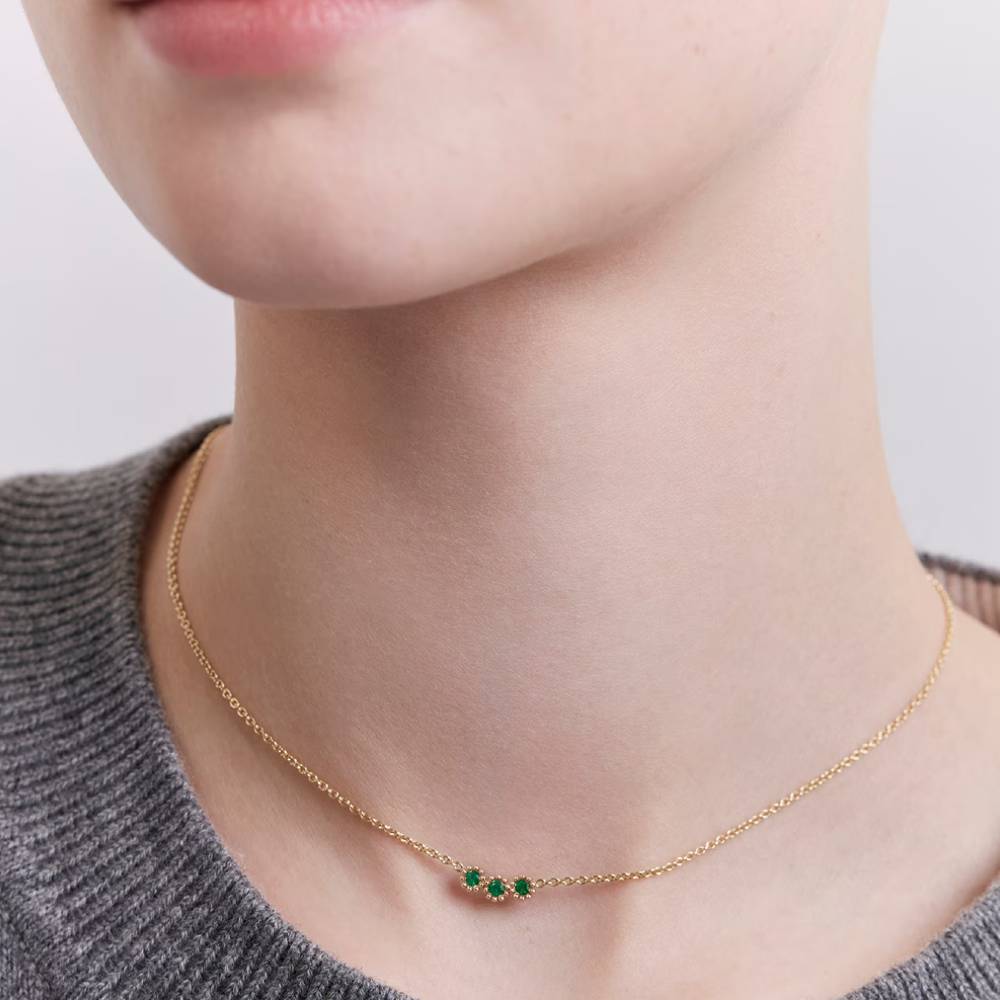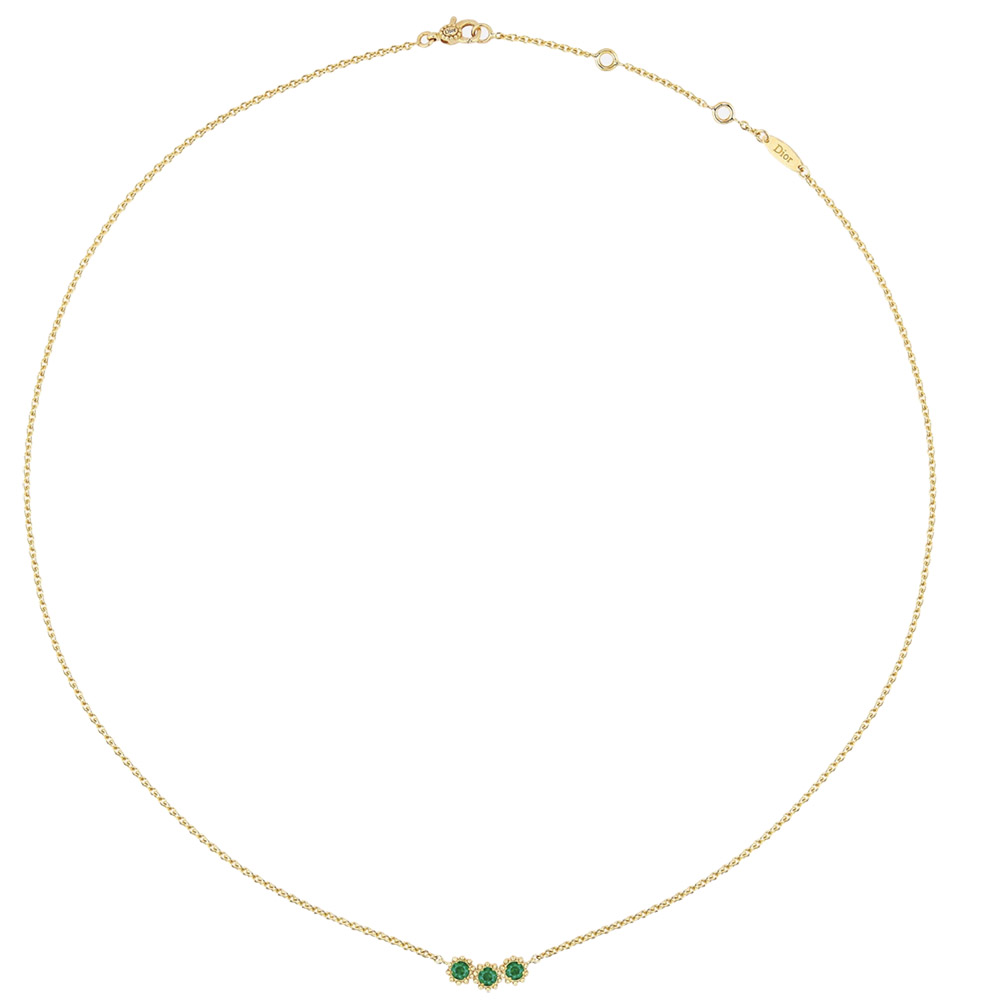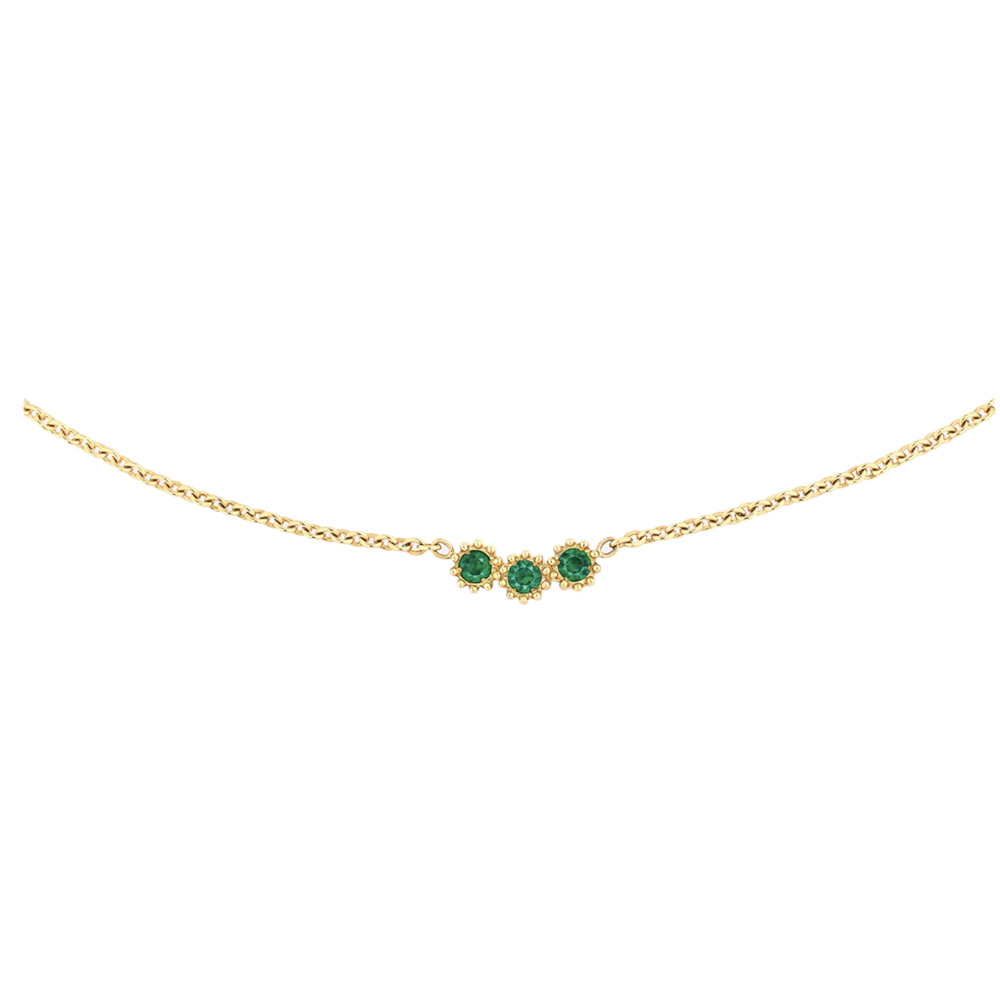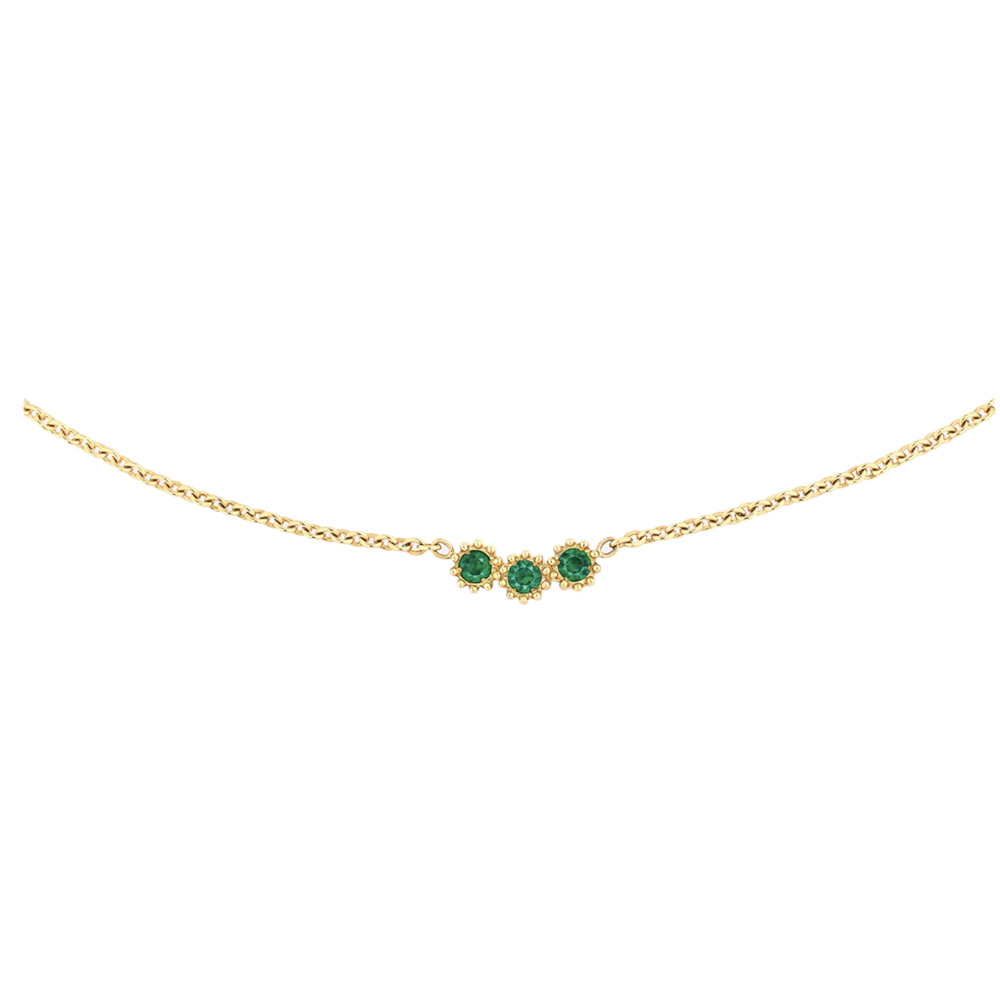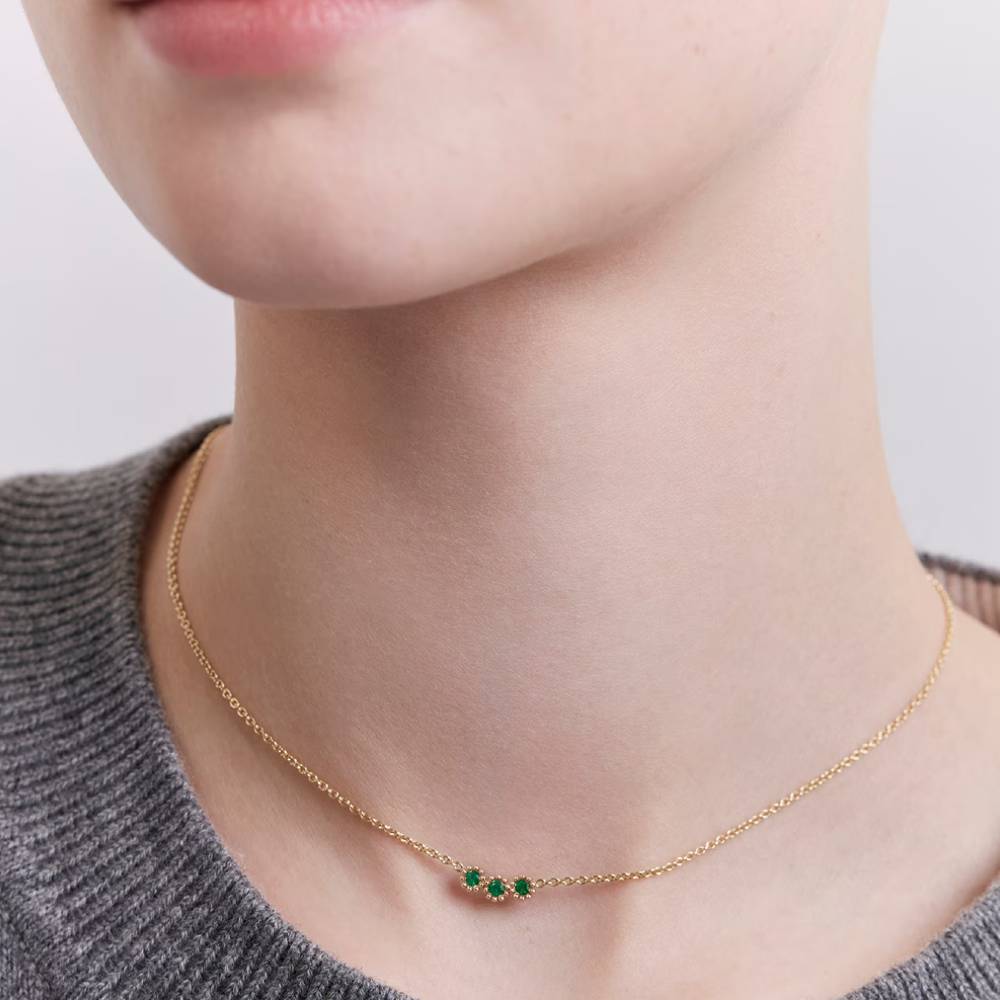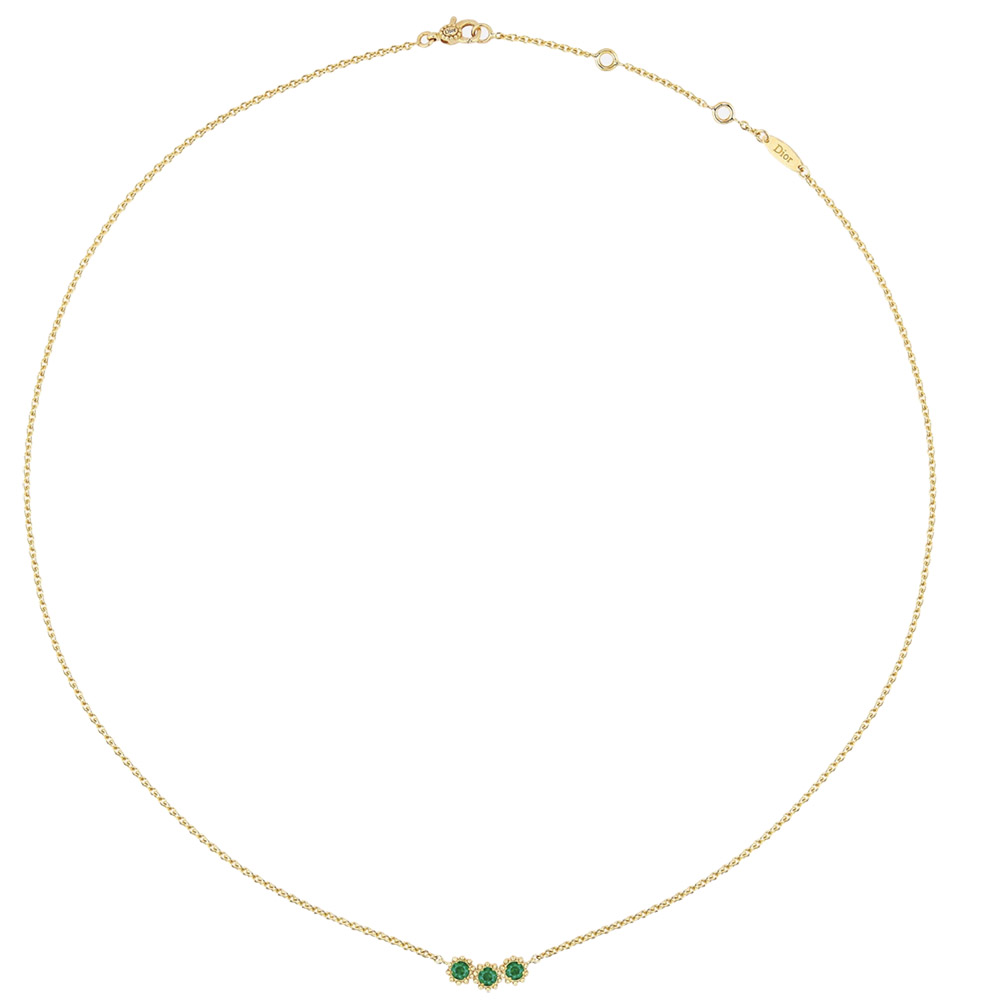 Reference : JMRO95012_0000
Collection :

Mimirose
Le collier Mimirose de Dior réinterprète à la fois Mimioui, par sa finesse et ses pierres précieuses, et Rose des vents, par son délicat serti grain-de-riz ornant chaque pierre. Sa longueur est de 42 cm avec des anneaux d'ajustement à 38 cm et à 40 cm. Serti d'émeraudes pour un total de 0,11 carat, le collier Mimirose de Dior est en or jaune 750/000.
Average delivery time: 5 day(s)
Features
Jewellery material
Emeralds, Yellow gold, 750/000 yellow gold
At Dior, we are inspired by couture and the themes dear to Monsieur Christian Dior. Dior watchmaking combines rich materials, bold creativity, a sense of detail and elegance with watchmaking expertise to bring precious timepieces back to life. Whether it's a necklace, an earring or a ring, Dior's exquisite finesse is sure to amaze you. An ode to true femininity.
ALSO AVAILABLE AT MAIER :