The Fred store has joined Lyon's famous 'golden square', at 91 rue du Président Édouart Herriot, with a bright space that will instantly immerse you in the Fred philosophy.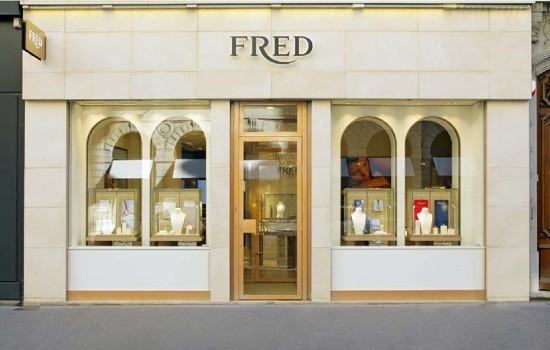 Fred Store
91, rue Pdt Herriot
69002 LYON
+33 (0)4 87 24 39 80
Explore Fred's collections in store
An adventurer and admirer of gemstones, pearls and light, Fred Samuel spent his life travelling across the world in a bid to make women ever more beautiful. The Fred brand continues to immortalise this unconditional love of gemstones, pearls and light with sun-soaked collections of jewellery that are steeped in history and teeming with energy and creative liberty. Come discover the famous jewellery collections that have earned the Maison its distinguished reputation: Force 10, Chance Infinie, Success, Pain de Sucre and the new Pretty Woman collection, which pays homage to the cult film and celebrates love.
EXPLORE FRED'S JEWELLERY COLLECTIONS
CONTACT US
Do you need advice or have questions about Maier's online store or services? Contact us and we will be delighted to answer any of your questions.