OUR STORES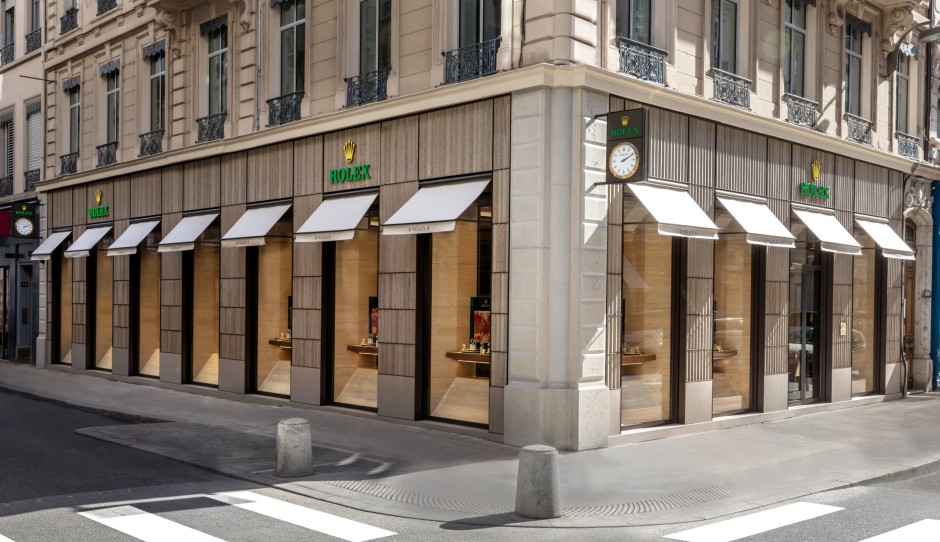 ROLEX BOUTIQUE
93 RUE PRÉSIDENT HERRIOT
LYON
MAIER has been a partner of Rolex for more than twenty years and opened its first boutique exclusively dedicated to the brand in 2008. Since October 2022, the story continues in a new boutique located at 93, rue du Président Édouard Herriot. A new address that promises to be one of the must-see destinations in Lyon's prestigious Carré d'or. Come try a Rolex in our store and experience the true grandeur of the brand. We will show you all our Rolex watches and give advice on all the technical aspects to help find the perfect timepiece for you.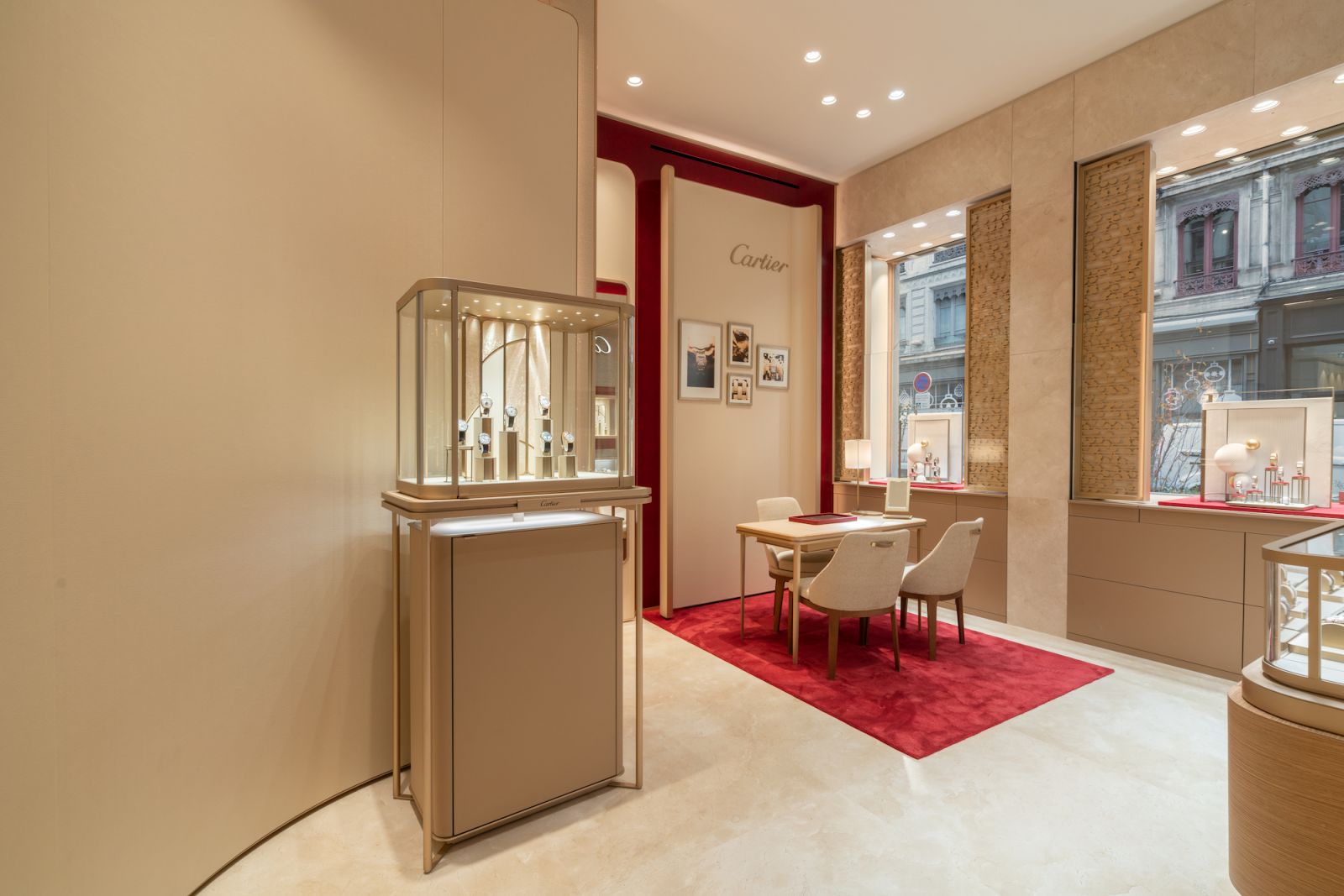 CARTIER LOUNGE
101 RUE PRÉSIDENT HERRIOT
LYON
The Cartier Lounge, totalling 25m2 with a 4-metre façade, opened in November 2019. Designed as a contemporary showcase of the brand's timeless elegance, the Cartier Lounge is decorated in gold and the company's emblematic red. Large bay windows give passers-by a glimpse into the Cartier world, bathed in natural light. And the displays showcase their luxury timepieces, including the Panthère, iconic Santos and the Ballon Bleu. The Cartier Lounge is an extension to Cartier's presence in the Maier Joaillier store, offering fine luxury watches that feature highly sophisticated complications or dials set with precious gemstones.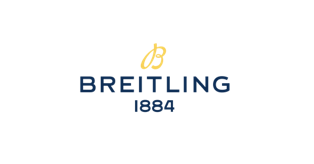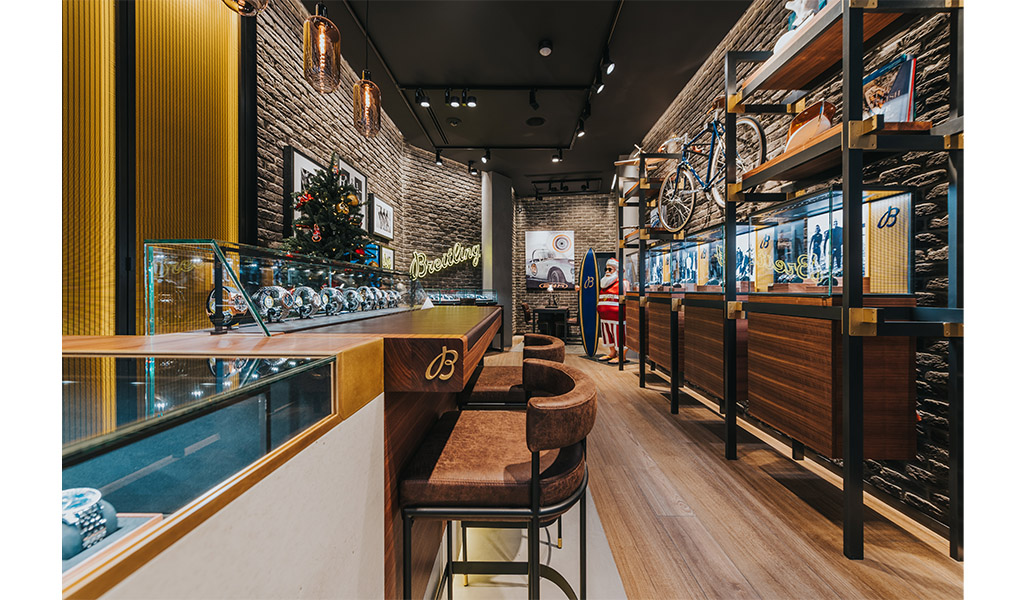 BREITLING BOUTIQUE
102 RUE PRÉSIDENT HERRIOT
LYON
Breitling's urban loft boutique concept has been the brand's showcase for two two years now. Each location offers customers a relaxed and elegant atmosphere, with modern and retro décor, that displays its watches in a laid-back and exclusive setting. The Breitling store in Lyon covers 40m2 and gives the impression of being directly open onto the street, entirely in keeping with the brand's informal and cosy essence. With a décor that blends in effortlessly with the building, the concept store embodies the Earth, Air and Sea environments that have become the company's sources of creative inspiration. Each Breitling boutique is exclusively designed and furnished by architects, transforming them into extraordinary paradises for watch enthusiasts and instruments of unforgettable customer experiences.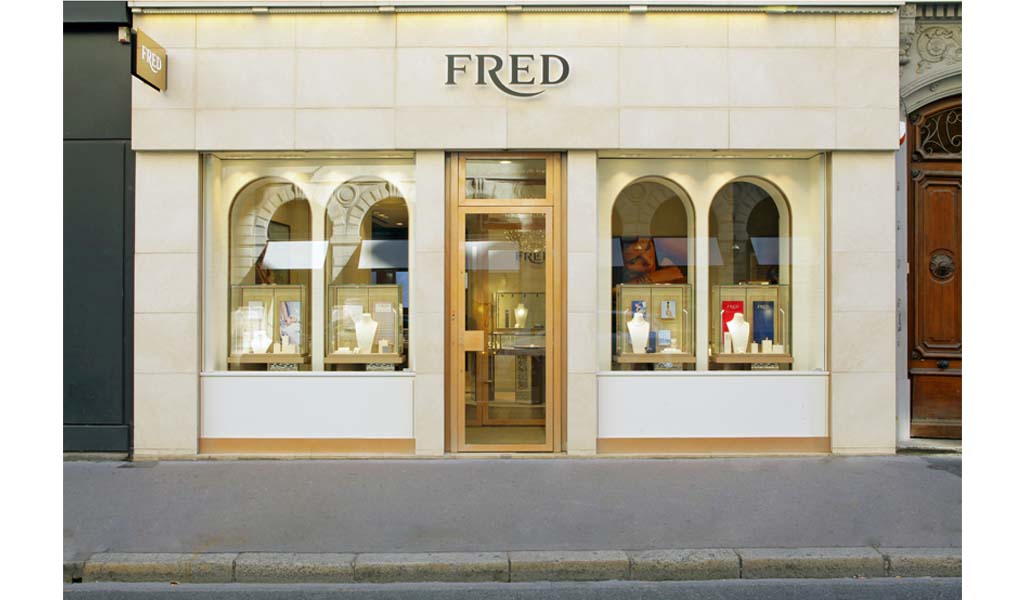 FRED BOUTIQUE
91 RUE PRÉSIDENT HERRIOT
LYON
The Fred store has joined Lyon's famous 'golden square', at 91 rue du Président Édouart Herriot. An adventurer and admirer of gemstones and pearls, Fred Samuel spent his life travelling across the world in a bid to make women ever more beautiful. Fred Samuel always had fond memories of his childhood in Argentina, with the lights, ocean and suave energy of South America serving as permanent source of inspiration. The Fred brand continues to immortalise this unconditional love of gemstones, pearls and light with sun-soaked collections of jewellery. Come discover the amazing collections that have earned the maison its distinguished reputation: Force 10, Chance Infinie, Pain de sucre and Success. The bright and luminous store is home to a team of passionate experts who will take immense pleasure in helping you explore and discover the Fred philosophy; one which is steeped in history and teeming with energy and creative liberty.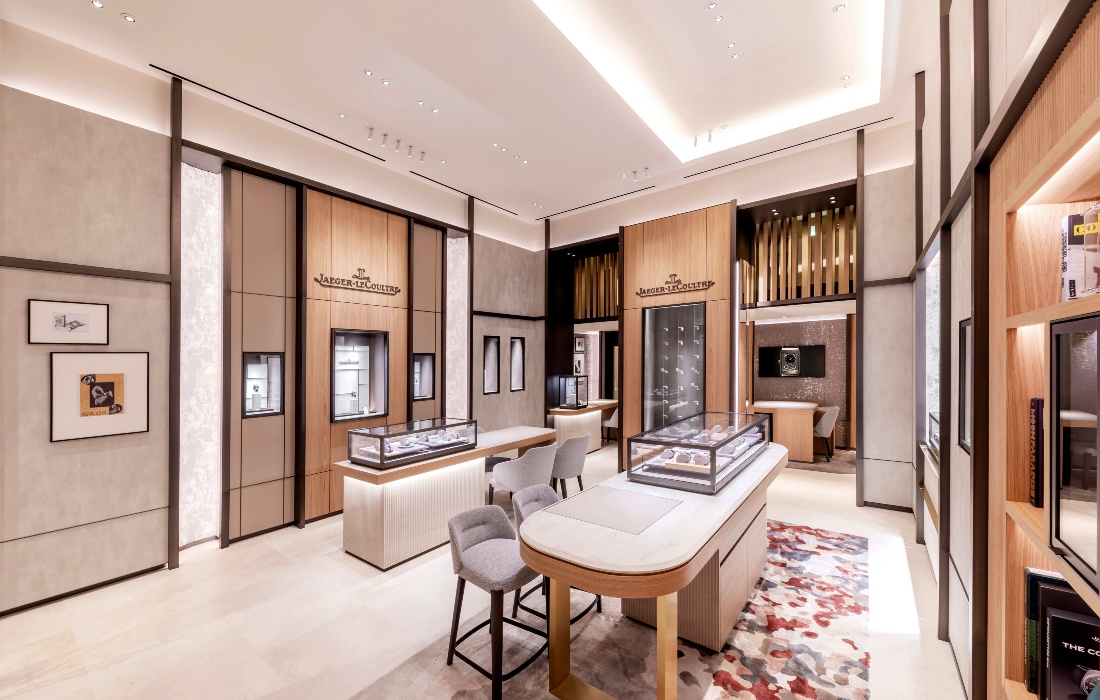 JAEGER-LECOULTRE BOUTIQUE
79 RUE PRÉSIDENT HERRIOT
LYON
The new Jaeger-LeCoultre boutique, located in the heart of Lyon, opened in 2023. Bringing together fine watchmaking and the know-how of the Jaeger-LeCoultre manufacture, this space was designed with a minimalist approach expressing luxury and conviviality. Discover the Jaeger-LeCoultre boutique in Lyon and all the brand's collections, such as the Master and Reverso collections, which are truly iconic. The team will be delighted to welcome you and take the time to answer all your questions. Enter the world of luxury watchmaking, in which Jaeger-LeCoultre has constantly renewed its creativity and inventiveness since 1883.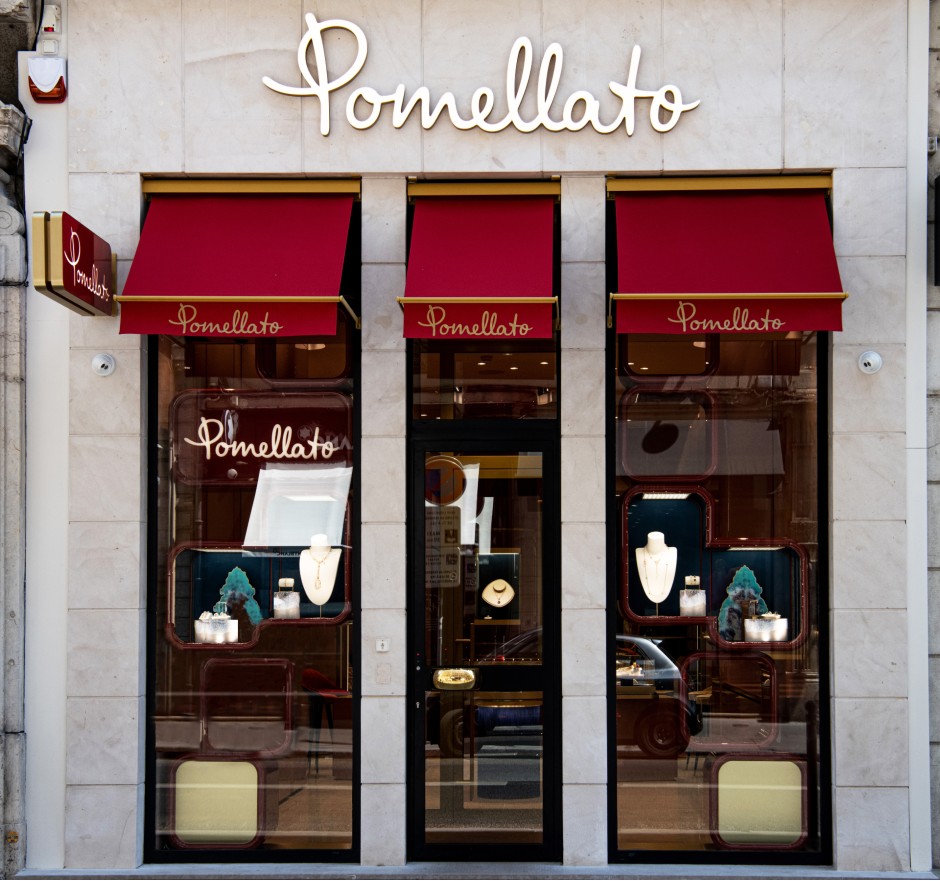 POMELLATO BOUTIQUE
97 RUE PRÉSIDENT HERRIOT
LYON
In 2022, the Milanese jeweler Pomellato opened a store at 97 rue du Président Edouard Herriot, one of the most prestigious addresses in Lyon. Like the Milan flagship, the design of this new showcase reflects the codes of the Maison through the colors and voluptuous shapes inspired by its iconic creations. Founded in 1967, Pomellato is famous for its iconic and daring collections, such as Nudo and its colorful palette, or Iconica and its voluptuous chains.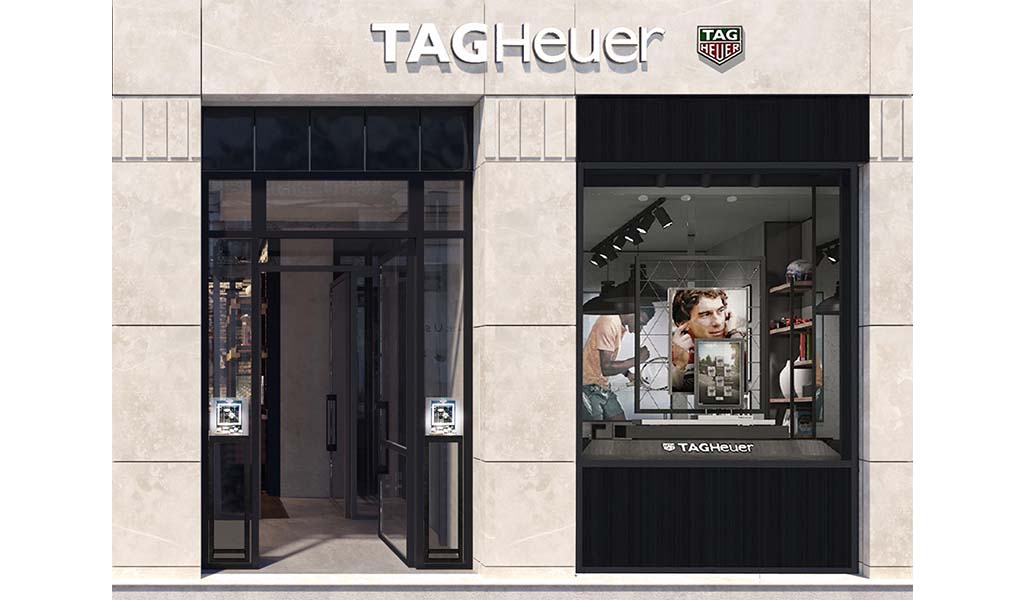 TAG Heuer BOUTIQUE
102 RUE PRÉSIDENT HERRIOT
LYON
TAG Heuer has opened its first ever store in Lyon. This haven of fine watchmaking sits at 102 rue du Président Edouard Herrior and opened its doors in December 2020. Continuing the expansion of its sales network in France, the Lyon store is TAG Heuer's 6th in the country. The first such boutique in the city, which will empower the brand to immerse its Lyon clientele in its concept and rich history, which began 160 years ago. The store covers 40m2 and was designed completely in house, reflecting the Maison's values and areas of expertise: innovation, performance and high-speed, high precision sports. The chosen layout and furnishings mirror the avant-garde spirit that is unique to TAG Heuer. A new immersive space where natural and specialist materials blend harmoniously into one, creating a warm atmosphere and a unique experience for its sophisticated clientele. The new TAG Heuer Carrera chronographs will be available alongside the iconic TAG Heuer Monaco and Autavia timepieces, the innovative Connected range and the Aquaracer, Formula 1 and Link collections.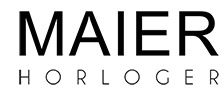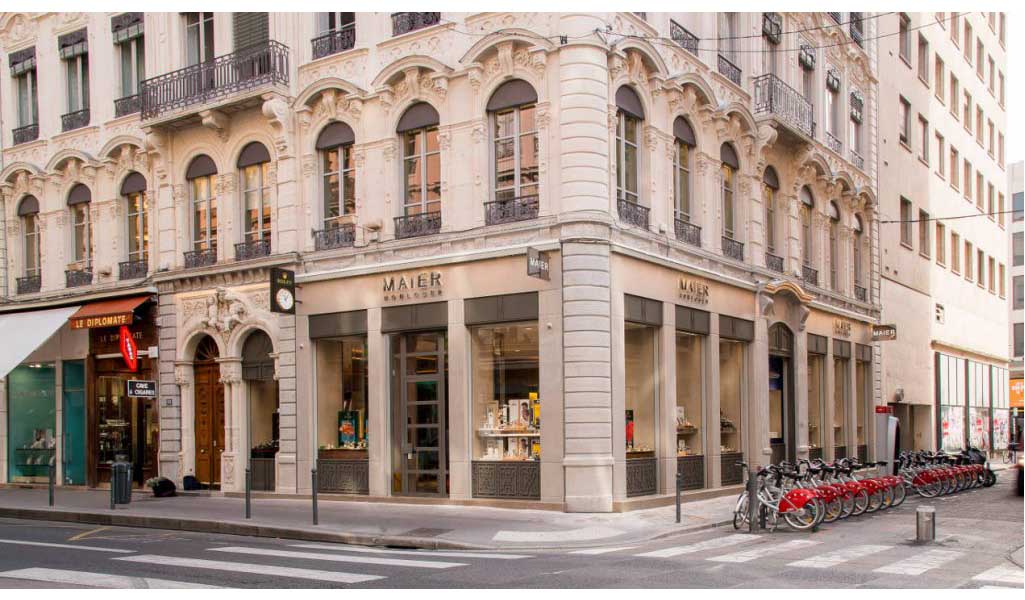 MAIER HORLOGER
99 RUE PRÉSIDENT HERRIOT
LYON
TAG Heuer, Omega, Breguet, Longines, Panerai, Jaeger-LeCoultre, Breitling, Baume & Mercier, Zenith, Glashütte, Oris, Parmigiani, Blancpain, Vacheron-Constantin, Girard-Perregaux, Rado… The finest watches from the biggest names in haute horology are united under one roof in an elegant and plush setting. Established in 1998 at the heart of Lyon's golden square of luxury boutiques, Maier Horloger has become the place to go for exquisite luxury watches. The store and its team of high watchmaking experts are always on hand to share their passion use their specialist knowledge to help find your dream timepiece. A utopia where luxury and prestige reign supreme.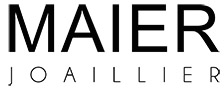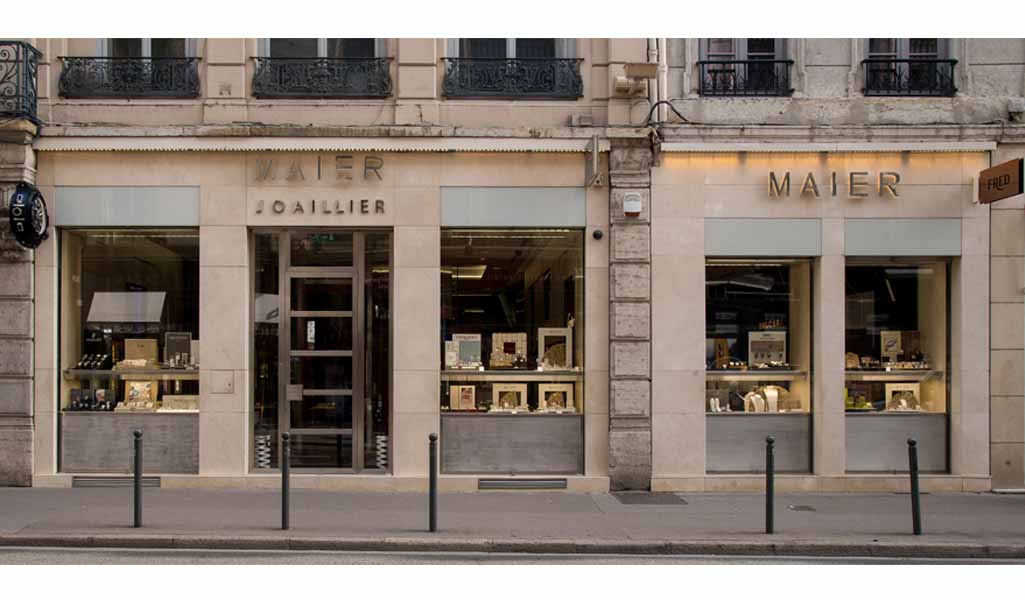 MAIER JOAILLIER
101 RUE PRÉSIDENT HERRIOT
LYON
The Maier Joaillier store is the latest addition to the Maier family and was opened in 2012. Its dynamic and contemporary décor with wide open spaces serves as a striking showcase for the creations of the world's most luxurious jewellery brands . Lyon's version of the famous Place Vendôme in Paris, 101 rue Président Edouard Herriot is a dazzling universe of sleek design, creamy white colours, precious gemstones and tailor-made furniture. On the ground floor you'll find the finest pieces of jewellery from Maier and many other luxury designers: Chaumet, Fred, Dodo, Hublot, Boucheron, Dior, Albanu, Cartier, IWC, Pomelatto, Buccelatti, Gigi Clozeau… In the middle of the room, taking centre stage like the crown jewels, sits a crystal elevator that leads to the first floor, home to the Maier Piccolo Teatro. The same area is also used to hold meets, conferences and events.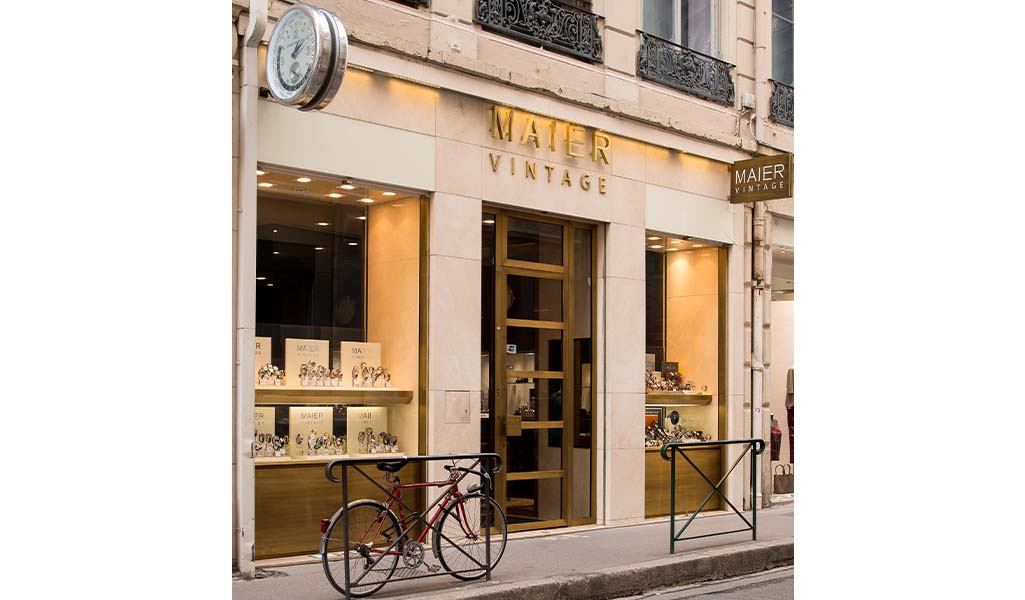 MAIER VINTAGE
6 RUE SIMON MAUPIN
LYON
The younger sister of Maier Horloger, Maier Vintage was born in 2010 in Lyon's 2nd arrondissement. It offers a change of décor with more British-style furnishings featuring large wooden panels divided by bookcases. An authentic and cosy setting, decked out in chic leather and wood, to showcase our second-hand watches, old watches purchased from collectors and new watches with a vintage feel. In store, you'll find brands such as Nomos, Meistersinger, Tissot, Hamilton, Michel Herbelin and Frederique Constant. We also buy your second-hand watches and offer a sourcing service. Are you looking for a specific watch? We will take care of everything, whether the watch you're searching for is from a particular period, date or style.