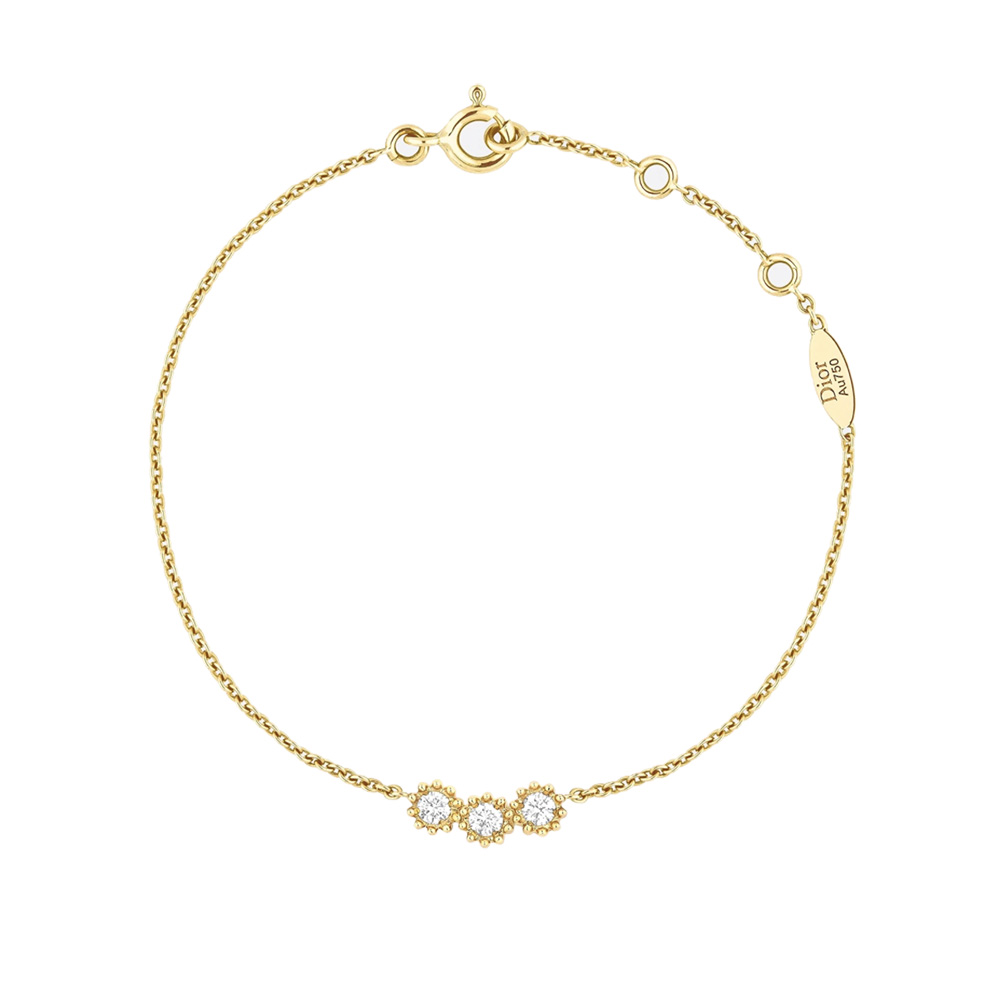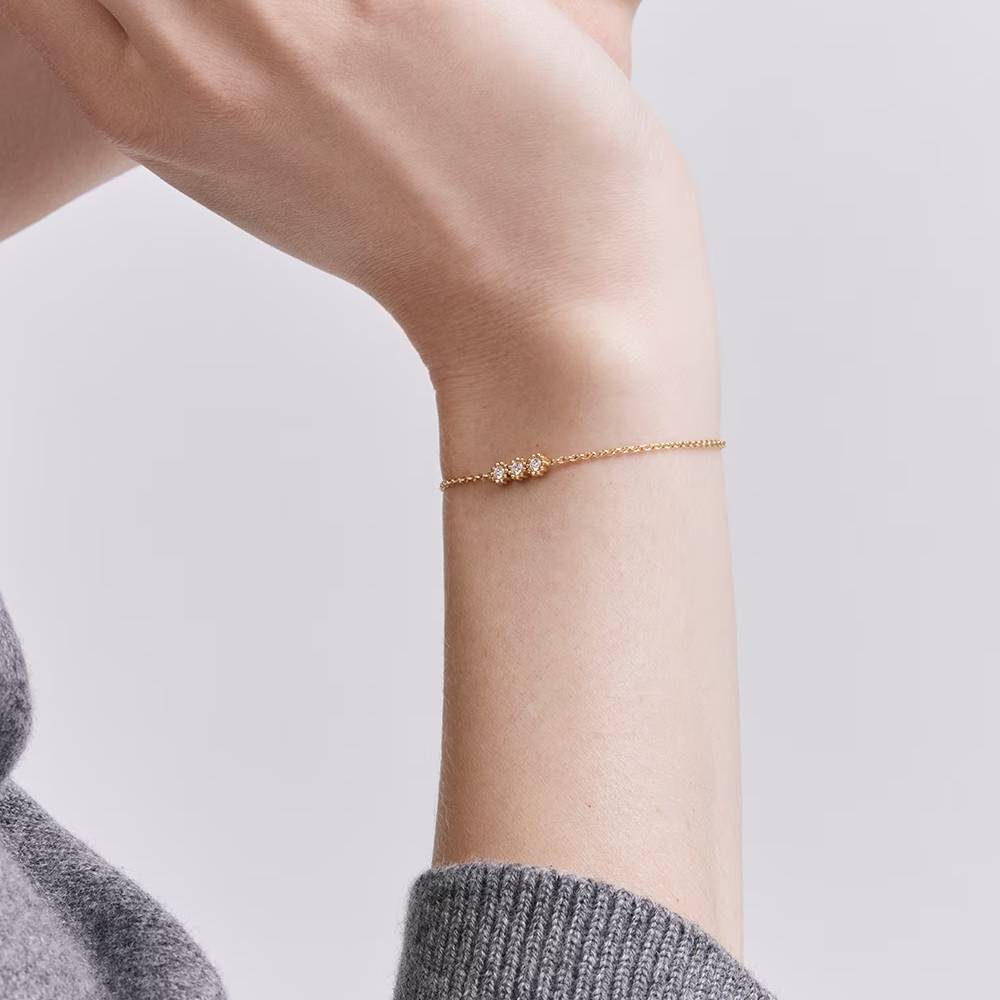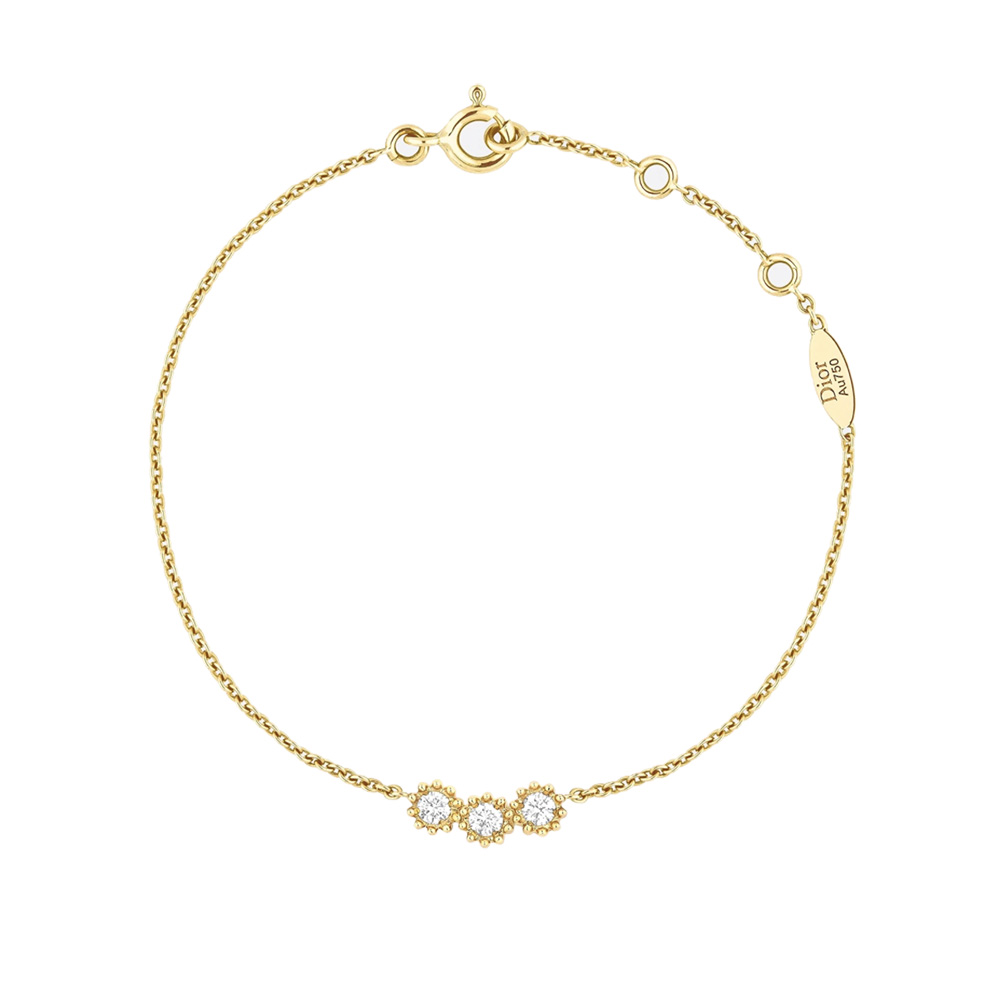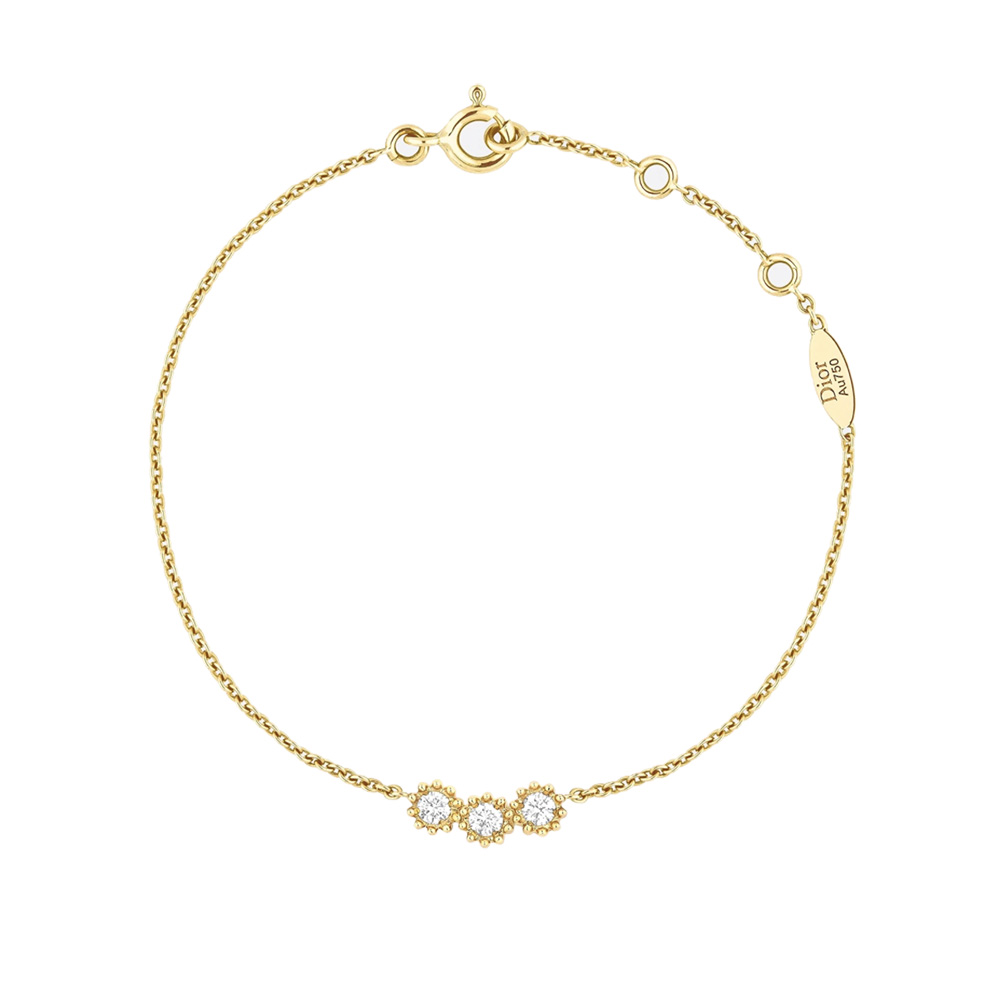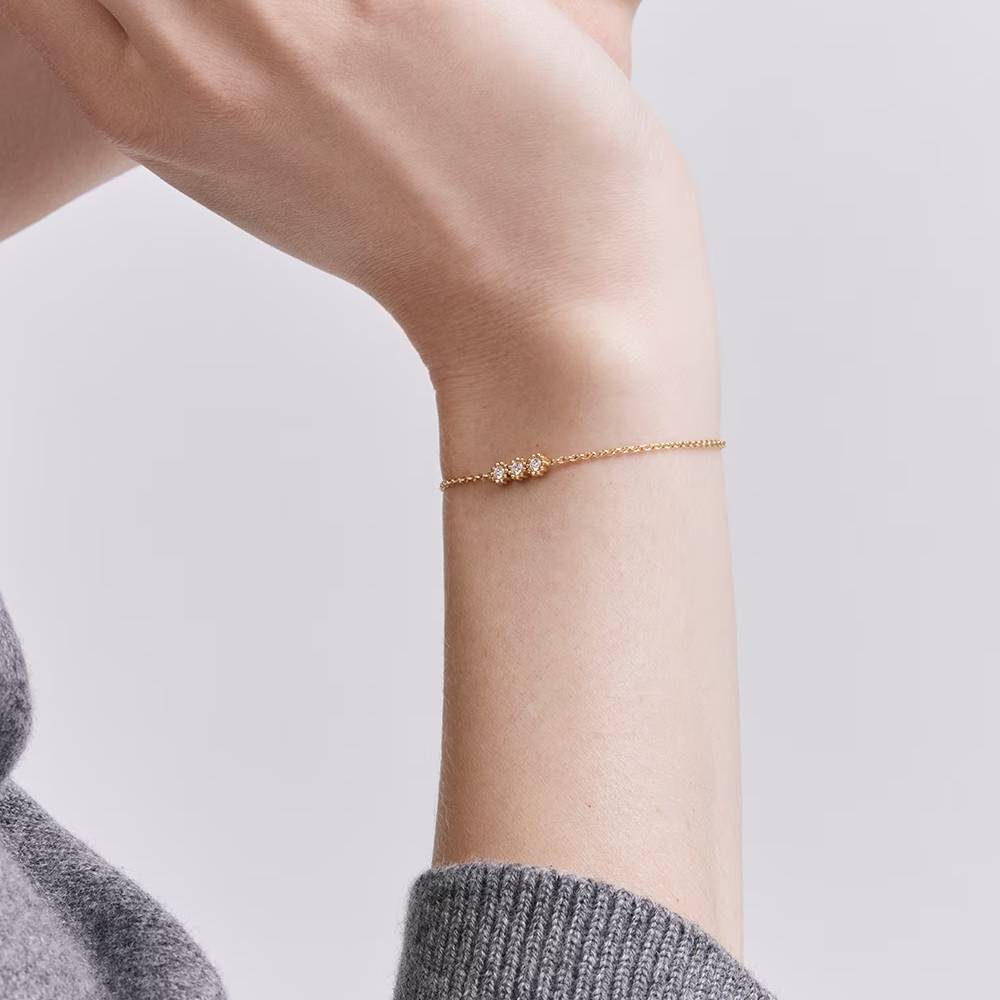 Reference : JMRO95007_0000
Collection :

Mimirose
Tel un talisman porte-bonheur, le bracelet Mimirose de Dior, s'offre quelle que soit l'occasion, que ce soit un premier diamant, un gage d'amour, la célébration d'une amitié éternelle… Sa longueur est de 17,50 cm avec des anneaux d'ajustement à 15,50 cm et à 16,50 cm. Serti de diamants pour un total de 0,13 carat, le bracelet Mimirose de Dior est en or jaune 750/000.
Average delivery time: 5 day(s)
Features
Jewellery material
Yellow gold, 750/000 yellow gold, Diamonds
Dimensions
17.5 cm, 15,5-16,5-cm
At Dior, we are inspired by couture and the themes dear to Monsieur Christian Dior. Dior watchmaking combines rich materials, bold creativity, a sense of detail and elegance with watchmaking expertise to bring precious timepieces back to life. Whether it's a necklace, an earring or a ring, Dior's exquisite finesse is sure to amaze you. An ode to true femininity.
ALSO AVAILABLE AT MAIER :