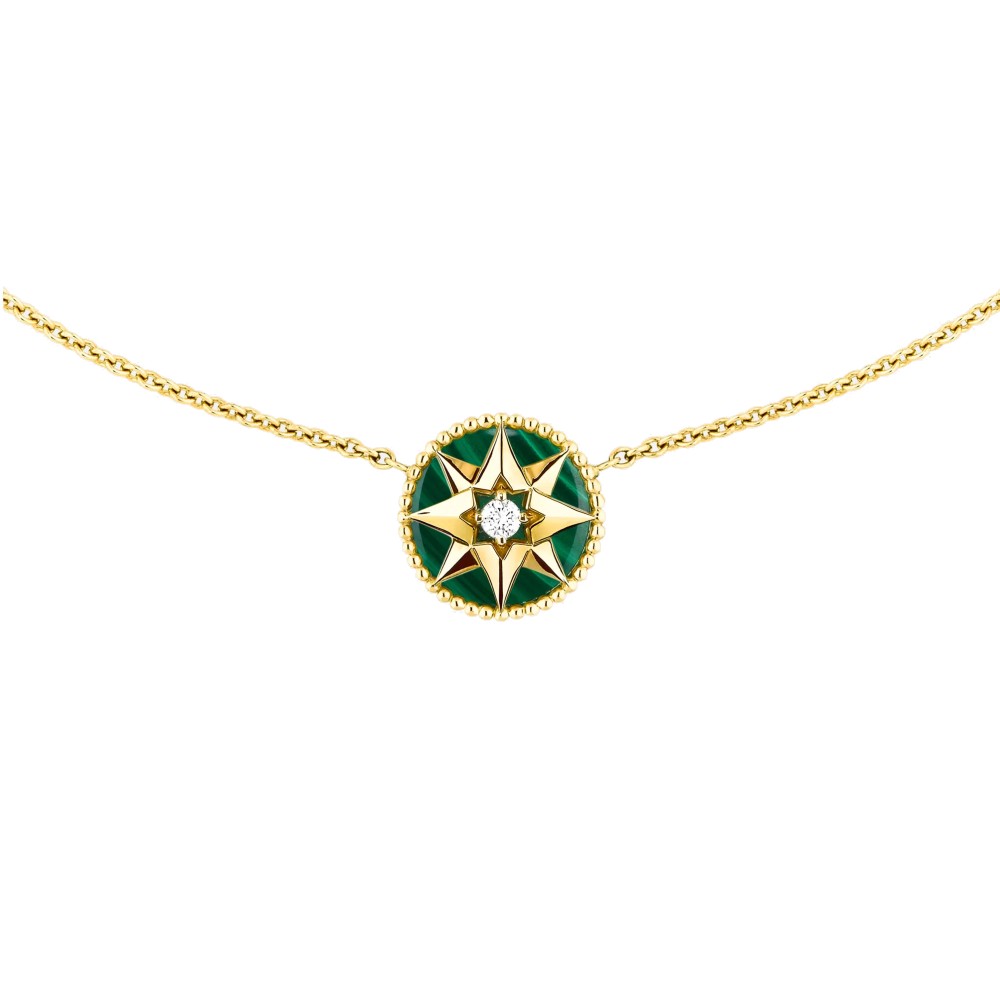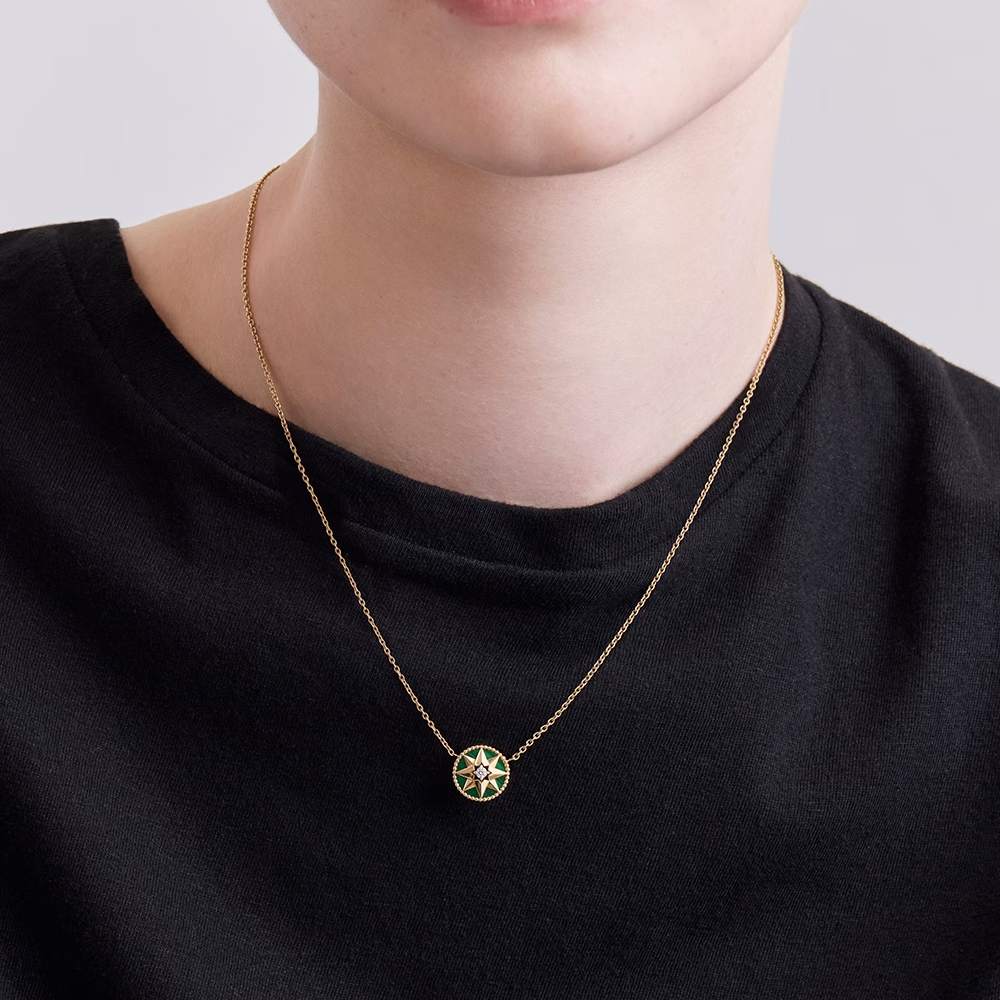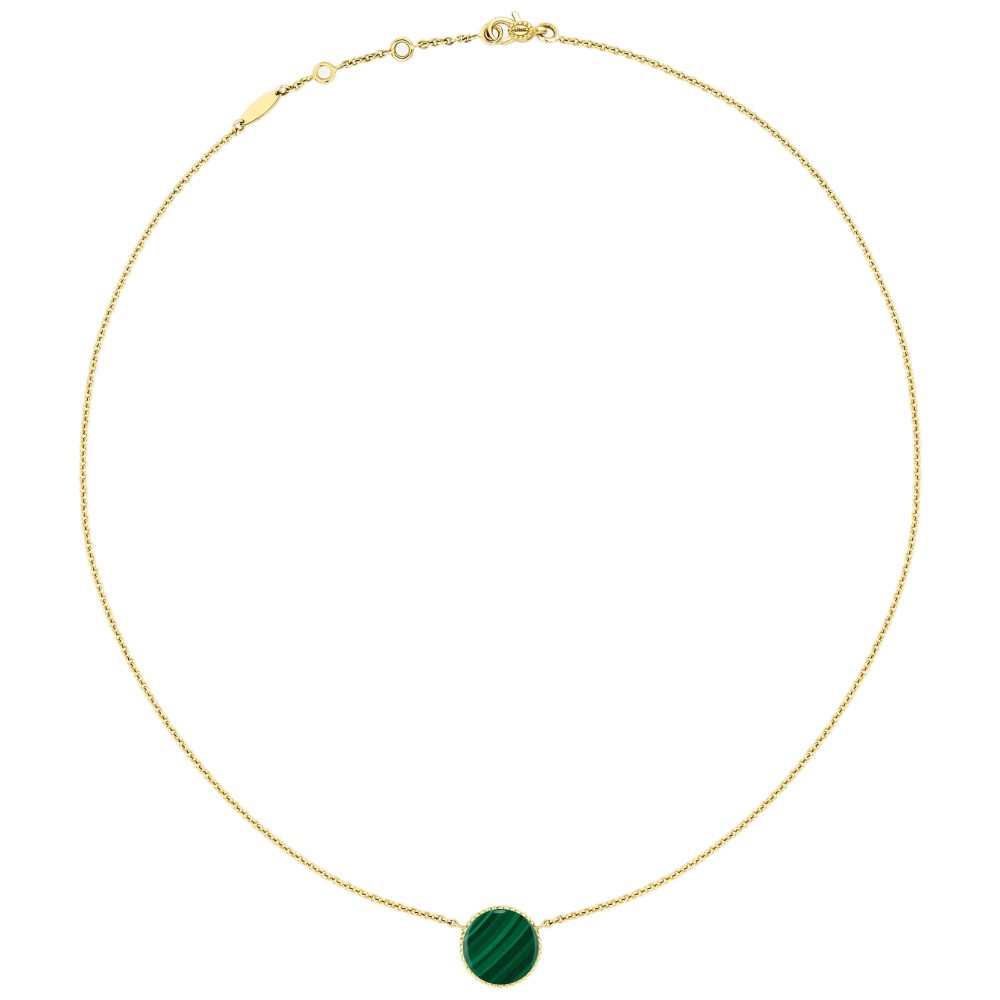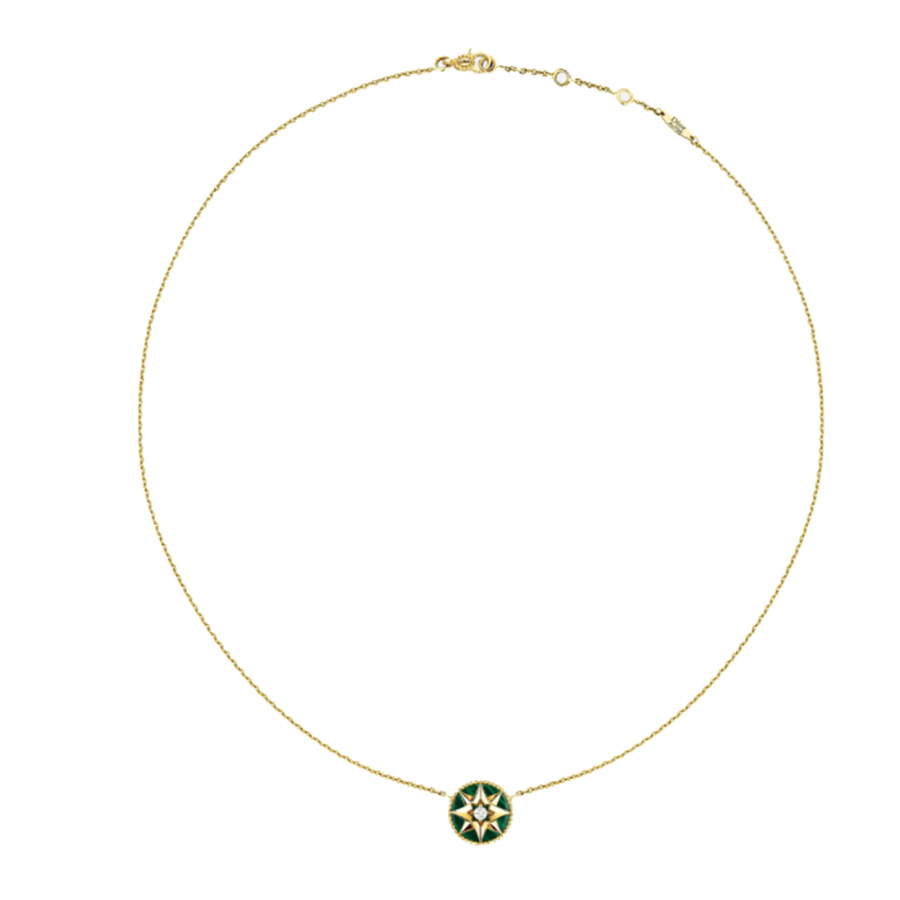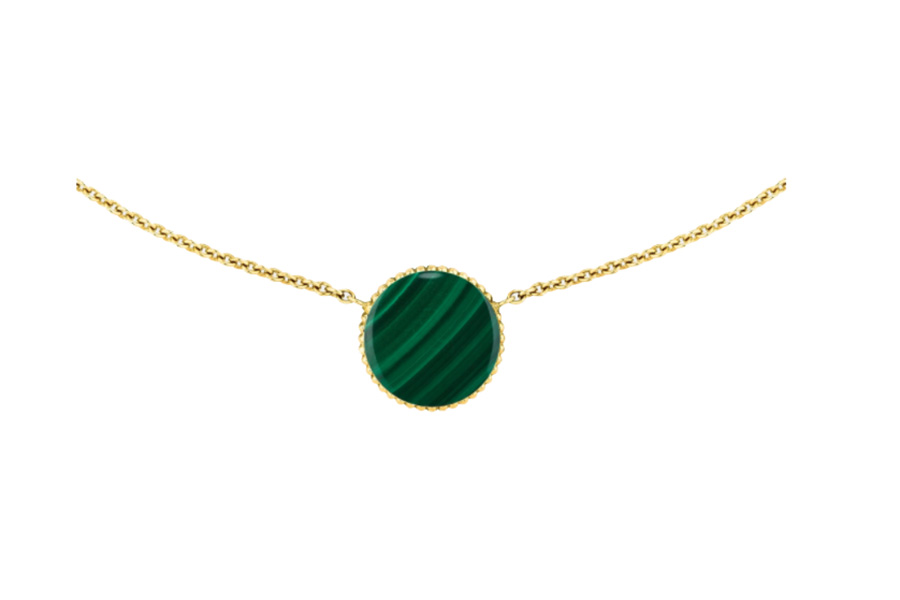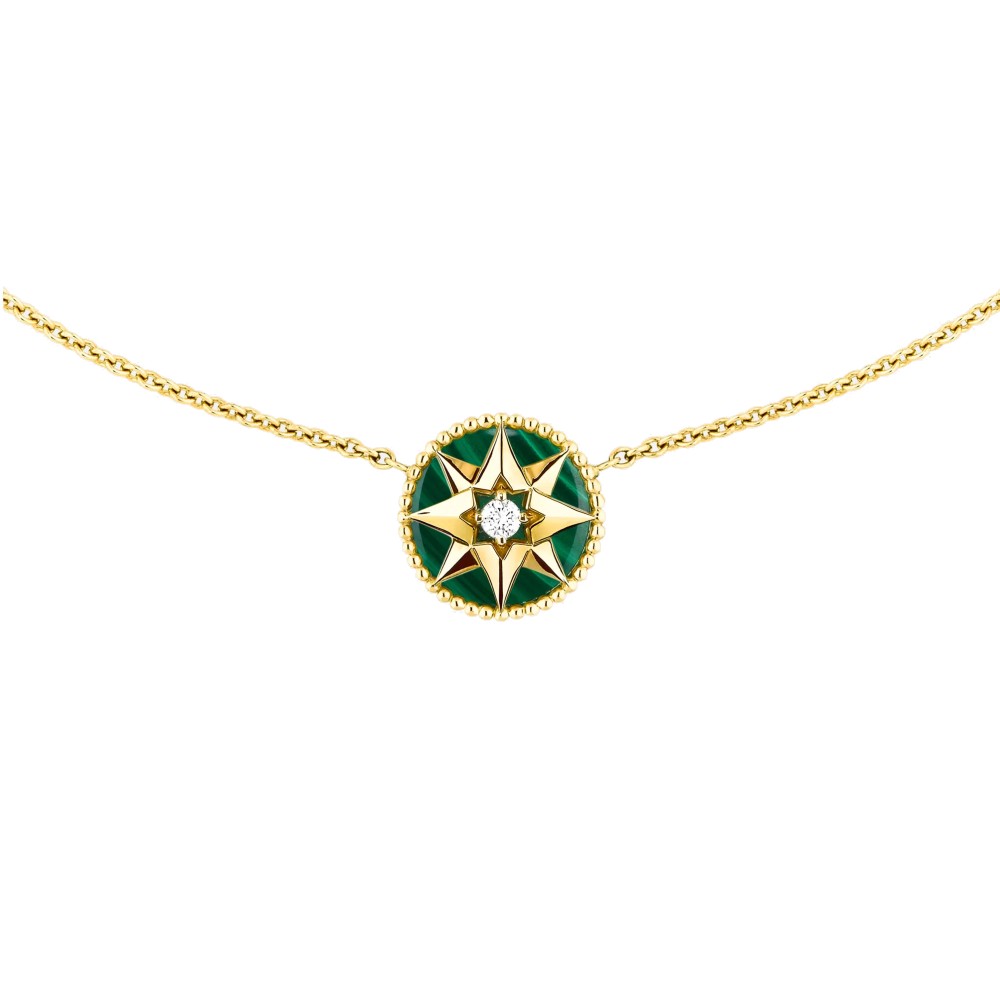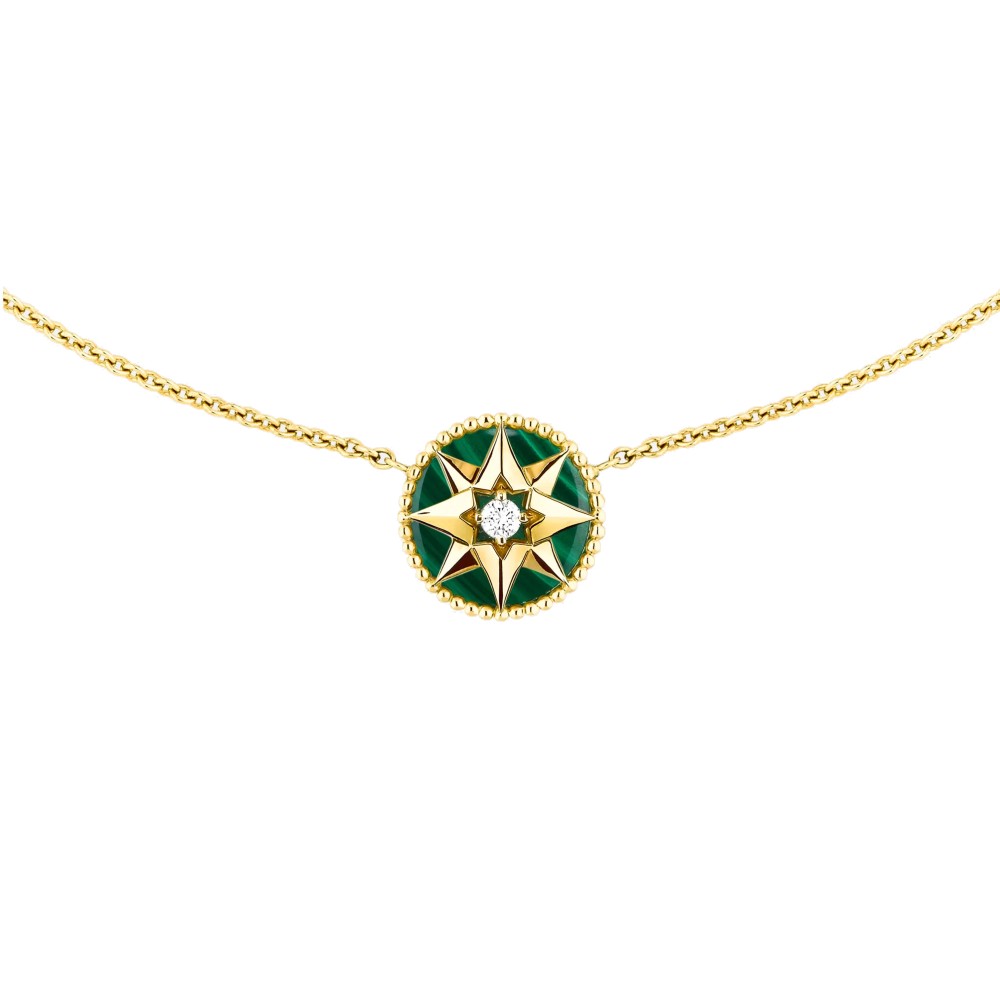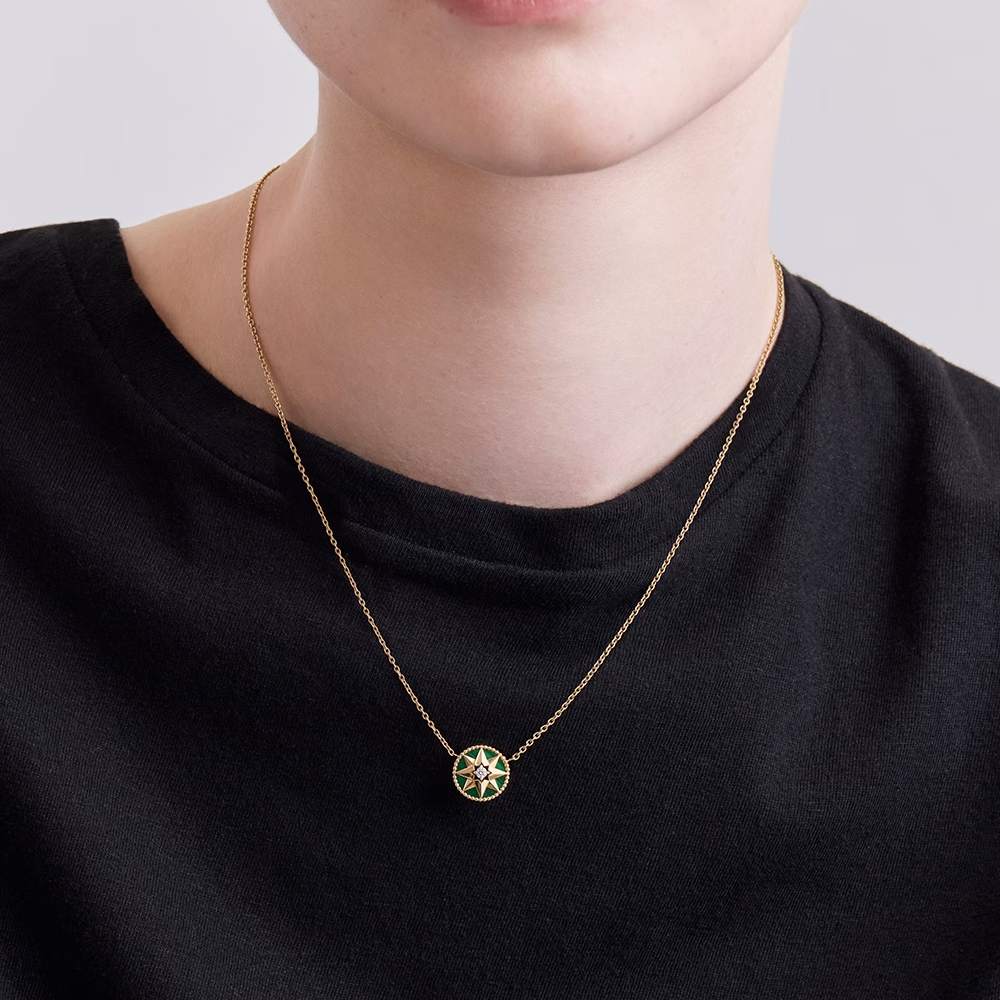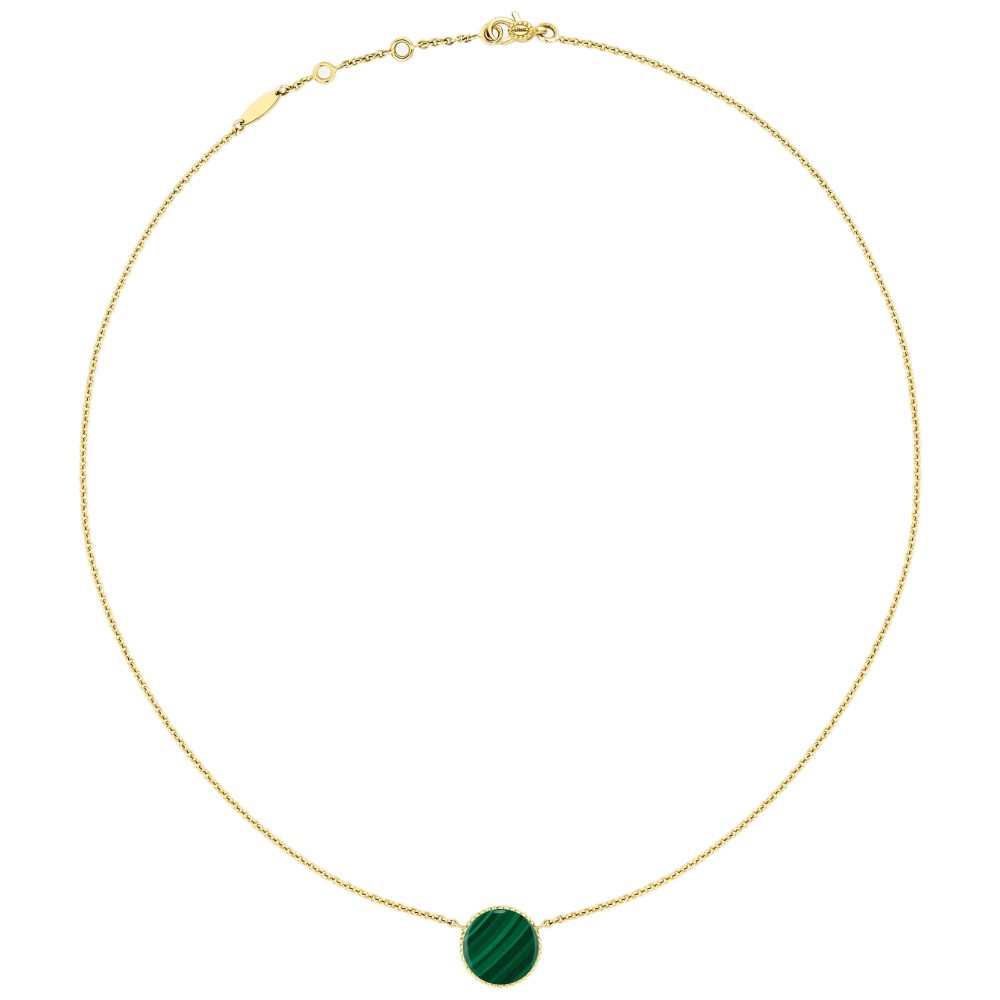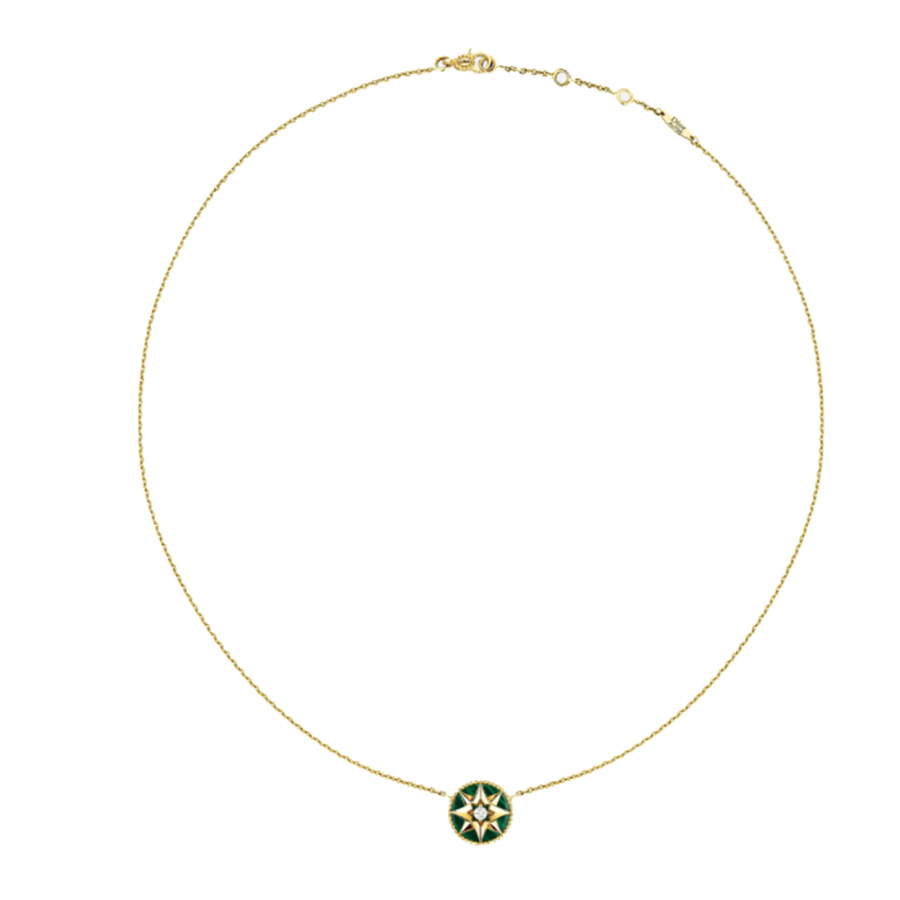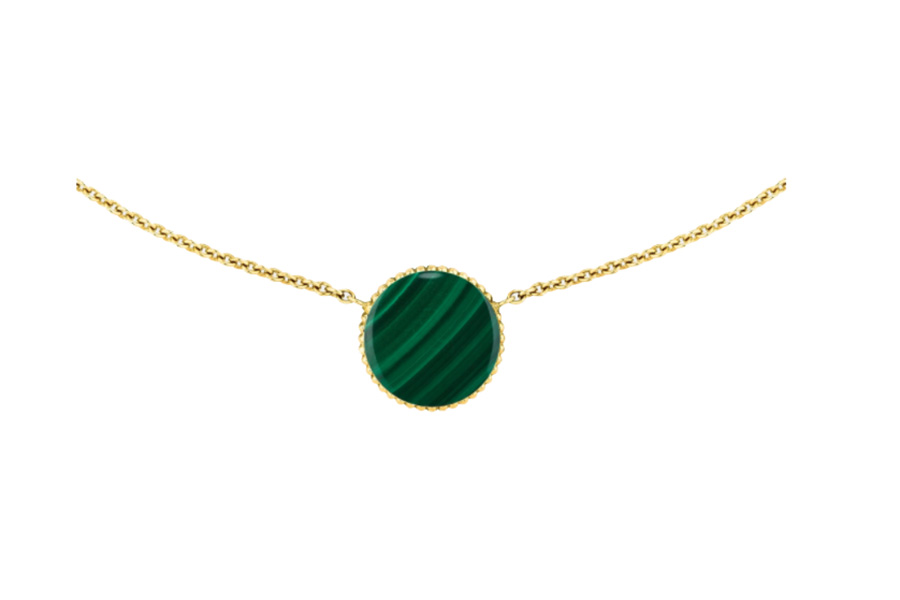 Reference : JRDV95051_0000
Collection :

Rose des vents
Le symbole porte-bonheur de Monsieur Dior a inspiré le collier Rose Des Vents de Dior. En or jaune 750/000, il est serti d'un diamant 0,045 carat et est composé de malachite. Une torsade grain de riz vient ourler le médaillon qui se retourne, côté malachite ou côté Rose des vents, au gré des mouvements. Le diamètre du médaillon est de 12 mm.
Average delivery time: 5 day(s)
Features
Jewellery material
Yellow gold, 750/000 yellow gold, Diamonds, Malachite
Precious gemstones
Malachite
At Dior, we are inspired by couture and the themes dear to Monsieur Christian Dior. Dior watchmaking combines rich materials, bold creativity, a sense of detail and elegance with watchmaking expertise to bring precious timepieces back to life. Whether it's a necklace, an earring or a ring, Dior's exquisite finesse is sure to amaze you. An ode to true femininity.
ALSO AVAILABLE AT MAIER :